---
The Plutos Cheese & Peanut Butter Chew Treat is a long lasting dog chew made from 100% natural ingredients with no artificial preservatives. This processed cheese, specially formulated for dogs, will deliver happy barks and wagging tails.
Weight: (S) 40g, (M) 60g, (L) 95g
Wheat, Soya, Gluten & Lactose FREE. No Rawhide. No Nylon
Healthy source of protein, calcium, vitamins and minerals
Low in fat, and carbohydrate
Maintains healthy skin, coat and joints, optimal brain and eye function
Chewing activity promotes healthy dental care
Easily digestible
Store in a cool dry place, out of reach of children and pets.
---
£3.99 (inc. VAT) Standard delivery (3-5 working days)
£6.99 (inc. VAT) Express delivery (1-2 working days)
FREE delivery offered on all orders over £30
FREE local store pick-up option available
For full Terms & Conditions on our Delivery policies visit our Terms Of Use page.

Return item(s), with no fault/issue (ie. wrong size selection), reported within 7 days of receipt will be given a full refund less the cost of the outbound postage plus an administrative charge of £1.50 on return of the goods. 
Item(s) can be exchanged, with no fault/issue (ie. wrong size selection), if returned within 7 days of receipt. The item(s) cost difference (a refund if the exchange item is cheaper) plus the cost of the outbound postage will be charged.
Returns & Exchanges can only be honoured provided the goods have been returned to us in a saleable condition with the tag still attached
Faulty item(s) reported within 7 days of receipt will (subject to report proof and approval) be given a full refund.
The customer is responsible for any costs incurred in returning the goods (except in the case of faulty items).
All products to be returned must be carefully repackaged in their original packing
DOG TREATS ARE NOT ELIGIBLE FOR REFUND OR EXCHANGE DUE TO HYGIENE RISK FACTORS UNLESS THEY ARE RETURNED IN THE UNOPENED ORIGINAL PACKAGING.
For full Terms and Conditions on our Refunds & Returns policies and specifics for Subscription services see our Terms Of Use page.
Composition: 100% Natural Ingredients

Constituents: Crude Protein 50%, Crude Oils and Fats 0.2%, Crude Fibre 2%, Crude Ash 13.5%, Moisture 20%,Carbohydrates 8.5%
Treats are to be given as a reward not to be used as a full meal. Supervise your pet while eating a treat/chew. Always ensure there is fresh, clean water available.

Natural bone products may splinter so always feed under supervision. Always dispose of small or broken pieces. Not suitable for puppy's, elderly dogs or dogs with bad teeth. Can stain carpets.
A DOG'S LIFE. THE COTSWOLD LIFE.
The Cotswold Dog Boutique. Style, Comfort and Wellbeing. Everything your Dog needs.
STYLE
With focus on the Cotswold country look, we aspire to offer a style for everybody. From functional to fun fashion statements, seasonal trends, and urban chic. Products and styles to stand the test of time.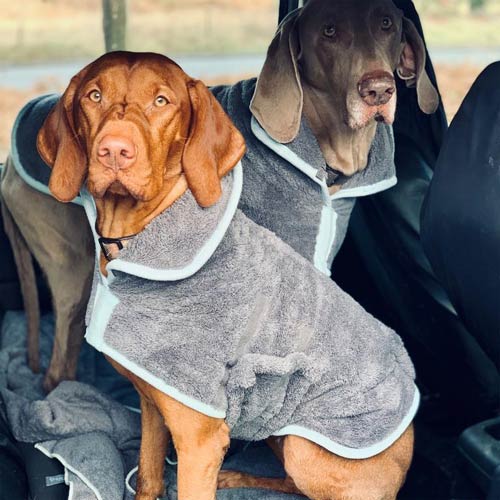 COMFORT
Our commitment to comfort means that we look for only the best quality materials and manufacture for our products. We aim to delivery performance, protection and expert fit to every furry customer. 
WELLBEING
We look for all-round care, from grooming to fun. Only the best in natural and healthy treats, responsibly sourced, with no nasty additives. Our tough and durable toys provide hours of safe play.